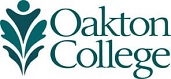 Oakton and LSG Sky Chefs recognize basic electronics training grads
(Feb. 12, 2018) Oakton Community College's Office of Continuing Education and Workforce Development joined LSG Sky Chefs to recognize employees who completed basic electronics training at an event the afternoon of Wednesday, Feb. 7, at LSG's Des Plaines complex, 200 E. Touhy Ave.
"We are pleased to partner with Oakton Community College to advance the skills and abilities of our employees, offering onsite classes at our production facility in Des Plaines," Cynthia Veremis, LSG regional field human resources director, said. "In fact, our maintenance employees are already applying their new knowledge of electronics to their day-to-day jobs."
The on-site "Basic Electronics" course introduced students to topics such as Ohm Law application in series and parallel or combination circuits, with focus on troubleshooting and problem solving. Students designed, built and tested series and parallel or combination circuits in the course in addition to analyzing components associated with DC electronic circuits through hands-on labs.
"It was wonderful to see these students have that a-ha moment when they connected what they learned in the classroom to the work they do at LSG," said Oakton Chair and Distinguished Professor of Electronics and Computer Technologies Majid Ghadiri, who taught the class.
"Taking the time to learn new skills can be the start of something new for you," General Manager Robert Mower told the training program graduates, noting that one employee has already been promoted to a new position within the company because of the training.
Hershel Thomas previously worked in the company's transportation department, but he saw an opportunity in the electronics course offered through LSG.
"The basic electronics course was offered basically to anybody in the company and I took up the course. A position came open in maintenance, and I interviewed and was offered on the spot," said Thomas, who began his new role Monday, Feb. 5. "I believe that the electronics class helped a lot because I was able to mingle with the maintenance staff and learn things from being around them as a result of taking that class. I'm still learning today in this new position."
Director of Workforce Development and Continuing Education Ruben Howard II addressed the training program graduates and explained how the relationship with LSG came about and how programs were set up to help the company accomplish its employee training and advancement goals.
"Today we celebrated the continued professional development of LSG employees." Howard said. "The collaboration between LSG and Oakton is a great example of how we can work together to strengthen the entire community. Their success is our success."
Oakton's partnership with LSG is one example of its full range of cost-effective, high-quality training solutions that can be delivered at a wide variety of locations. Oakton's experienced team of consultants, trainers and program managers develops customized training programs that enhance employee skills and knowledge to drive business results.
"I really thank the general manager for the vision that he has for the employees to be able to help themselves," Thomas added. "I always wanted to get into maintenance and electronics, so the opportunity that I thought had passed me by came back, and I took advantage of it. I'm very appreciative of LSG."
For more information about Oakton's workforce solutions, call 847-635-1447 or email workforcesolutions@oakton.edu.