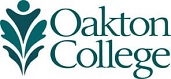 'Powerless Gods' coming to Oakton's Footlik Theater in March
(Feb. 15, 2018) Oakton Community College will present "Powerless Gods," an unflinching look at urban education, March 1-4 and March 8-11, at the Footlik Theater, 1600 E. Golf Road, Des Plaines.
Written by Tina Fakhrid-Deen and directed by Veronda Carey, "Powerless Gods" entertains the heart by lighting the way toward hope, freedom and empowerment while tackling serious topics, including politics, class and identity.
"This play attempts to share a glimpse into the interior lives of African-Americans from different parts of Chicago and what their aspirations, conflicts, successes and perspectives are," explains Fakhrid-Deen, an Oakton assistant professor of English. "The production also highlights the difficult work of dedicated educators who are on the front lines of the battle to educate and empower Chicago's teens."
A special $5 preview takes place at 8 p.m. Thursday, March 1. Additional performances are scheduled 8 p.m. Friday, March 2; 8 p.m. Saturday, March 3; and 2 p.m. Sunday, March 4. Powerless Gods concludes its run at Oakton the following week with shows at 7:30 p.m. Thursday, March 8; 8 p.m. Friday, March 9; 8 p.m. Saturday, March 10; and 2 p.m. Sunday, March 11.
Tickets are $12 for general admission, $10 for students and seniors and $8 for groups of 15 more. Purchase online at www.oakton.edu/tickets or call 847-635-1900.