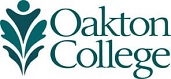 Oakton CTE programs provide vital workforce training
(Feb. 6, 2018) Oakton Community College joins with community colleges throughout Illinois to recognize Career and Technical Education Month.
Career and technical education (CTE) prepares individuals for high-skill, in-demand employment that furthers Illinois' global competitiveness. According to the Illinois Community College Board (ICCB), roughly two-thirds (62.2 percent) of all Illinois community college graduates earned a CTE degree or certificate last year.
Oakton offers more than 150 different Associate of Applied Science degrees and certificates designed for students who are interested in short-term, specialized training, to immediately enter the work force or to enhance and upgrade job skills.
CTE programs offer flexible scheduling, work-based learning, and stackable credentials that provide a pathway from education to employment not only for recent high school graduates, but also for returning adults, veterans and incumbent workers. Success in CTE programming is amplified by academic support services, work-based learning opportunities and business engagement.
"Skill sets that are attractive to employers can change over time, especially in technical areas. The curriculum of each Oakton CTE program is guided by an industrial advisory committee that is unique to that program," says Bob Sompolski, dean of mathematics, engineering and computer science, who also oversees the college's science and health careers programs. "Committee members are dedicated representatives of the local job markets who share their expertise with the college to ensure that each Oakton certificate and degree trains students in skills that are relevant to today's industrial needs."
Additionally, Oakton offers non-credit community education programs in accounting, manufacturing technology, computer-aided design (CAD) and information systems, in addition to its popular EKG technician, real estate and truck driver (CDL) training and certification programs.
CTE's reach in Illinois' workforce continues to be expansive as currently there are over 4,300 different CTE program offerings across the community college system.
"Anyone interested in getting into a career that pays well and is in high demand should look into CTE programs. CTE programs are working with business and industry leaders around the state to fill their needs for skilled employees," says ICCB Executive Director Karen Hunter Anderson, Ph. D.
For more information about Oakton's credit postsecondary career and technical education programs and services, visit www.oakton.edu/studentservices/advising/careerprograms. Non-credit program information can be found at www.oakton.edu/conted/find_classes/community_ed.
To learn more about statewide career and technical education initiatives throughout Illinois visit www.iccb.org/cte.