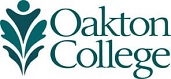 LSG Sky Chefs celebrate Oakton ESL employee graduates
(March 2, 2018) Oakton Community College's Office of Continuing Education and Workforce Development joined LSG Sky Chefs to recognize those that completed on-site English as a second language (ESL) training at LSG's Des Plaines complex, 200 E. Touhy Ave., in February.
"We're so excited about this partnership with Oakton Community College," Cynthia Veremis, LSG regional field human resources director, told the graduates. "This is a win for everyone, and it helps you outside of work, too."
The 13-week ESL course, taught on-site at LSG Sky Chefs' Des Plaines location, trained employees to become more proficient in the English language as it relates to their organizational role in the company. Through interactions in the course, students became more comfortable in speaking in and listening to English in all aspects of their lives.
"I have had the pleasure of working with energetic and highly motivated employees and a supportive management team at LSG," said Judy Sloan, who taught the class. "These attributes have made our partnership an amazing success, and I am thrilled to be a part of it."
"When you ask the employees what they feel they got out of this class, they all seem to have gained a better understanding of what their supervisor is saying," said John Sarli, equipment and sanitation manager. "They understand much more and feel more confident when speaking."
Director of Workforce Development and Continuing Education Ruben Howard II congratulated the training program graduates and explained how the how programs were set up to help LSG accomplish its employee training and advancement goals.
"The collaboration between LSG and Oakton is a great example of how we can work together to strengthen the entire community," Howard said. "Their success is our success."
Oakton's partnership with LSG is one example of its full range of cost-effective, high-quality training solutions that can be delivered at a wide variety of locations. Oakton's experienced team of consultants, trainers and program managers develops customized training programs that enhance employee skills and knowledge to drive business results.
"I have noticed the employees not just smiling when they see you but actually go out of their way to say hello and shake your hand with confidence. That tells me we are headed in the right direction," Sarli continued. "Word is spreading, and there is a lot of interest for more classes."
Oakton has already added additional on-site classes to meet the demand.
For more information about the LSG partnership or Oakton Workforce Solutions, call 847-635-1447 or email workforcesolutions@oakton.edu.