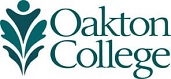 Oakton celebrates opening of Center for Campus Inclusion and Diversity
(March 22, 2018) The Oakton Community College community celebrated the grand opening of the new Center for Campus Inclusion and Diversity (CCID) Wednesday, March 21, at the college's Des Plaines campus, 1600 E. Golf Road.
The CCID provides a safe place for students that provides support, educational experiences and interactive learning opportunities. It represents the needs and concerns of historically under-served students helping them access opportunities through programs, services and resources connected to equity, diversity and inclusion.
"As we continue to strive to be a welcoming and inclusive community, we recognized the importance of creating safe spaces for our students and employee who have multiple social and cultural identities," Oakton President Joianne Smith explains. "I look forward to bearing witness to the ways the center will help us further our mission and vision and live up to our values as we strive to create a more just and equitable world."
Adds Juletta Patrick, assistant vice president for Student Affairs and dean of Access, Equity and Diversity: "This is a great day for Oakton. This center speaks to Oakton's commitment to diversity and offers a space for students, staff and faculty to feel safe and welcome."
Dozens of students, staff, faculty and administrators turned out for the dedication, which included a ribbon cutting ceremony and student poetry readings about diversity.
Director of Student Life and Campus Inclusion Rick Daniels says the center is a feather in the cap for the college: "This center is a lasting legacy. It will be here for students and others who inhabit this campus for a long time to come."
The center also will be used to host numerous events such as next month's Clothesline Project, a display of T-shirts from survivors of sexual violence that encourages others to share their stories and come forward.
"It's nice for Oakton to have a gathering place for people to go who might not be accepted elsewhere," says Johnathan Fonseca, a student from Niles. "This is a welcoming environment and it's great to see the college celebrating diversity."