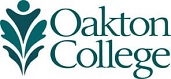 Learn success secrets of black millionaires at March 28 Oakton business author series event
(March 6, 2018) Join prominent educator and author Dennis Kimbro, Ph.D., for a free public Oakton Business Book Author Series presentation, "The Wealth Choice: Success Secrets of Black Millionaires," as he provides insight into developing a wealth-generating mindset and habits at 6 p.m. Wednesday, March 28, Room 1506, Oakton Community College, 1600 E. Golf Road, Des Plaines.
Based on his seven-year study of 1,000 of the wealthiest African Americans, Kimbro will offer advice and understanding about how to climb the economic ladder.
"This inspirational presentation will examine how to build wealth even when the odds seem stacked against you," says Tom Byrne, Oakton business lecturer. "Dennis will demonstrate the importance of making short-term sacrifices for long-term gain and taking calculated risks when opportunity presents itself."
Attendees will have the opportunity to network with Kimbro, Oakton business faculty and department chairs from 6 to 6:30 p.m. The author's presentation will begin at 6:30 p.m., and Kimbro will hold a Q&A session and book signing following his presentation.
Kimbro is the best-selling author of five books, writing partner and master trainer for the prestigious Napoleon Hill Foundation and is on the faculty at Clark Atlanta University School of Business Administration. In addition, Kimbro has been featured in the New York Times and USA Today and has appeared on CNN. He has provided motivational talks for Fortune 500 audiences as well as top college and professional teams.
"The Wealth Choice: Success Secrets of Black Millionaires" is the fifth of six business book author series events at Oakton. The events are held as a service to the community, and the series concludes Tuesday, April 10, with "Content Marketing," by Joe Pulizzi, entrepreneur, speaker, author and podcaster.
The 2017-18 Business Book Author Series is sponsored by the Oakton Business Department with generous support from the Oakton Community College Educational Foundation.
To register, visit www.oakton.edu/events. For additional information about the series, email Byrne at tbyrne@oakton.edu.