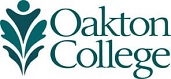 Oakton to host April 20 conference on trans health care
(March 19, 2018) Clinicians and other professionals can learn how to enhance the quality of care they offer the LGBTQ community by attending a one-day conference at Oakton Community College's Des Plaines campus, 1600 E. Golf Road. In partnership with the Eating Disorder Support Network (EDSN), "Transforum: Providing Competent and Ethical Health Care to Trans People" is scheduled from 8:30 a.m. to 4:30 p.m. Friday, April 20, in Rooms 1604-1610.
Joanne Lee, a registered nursed and mother of two children, will serve as the keynote presenter. Lee's son, Skylar, came out as transgender in 2014 and took his life at 16 due to depression. She is an advocate for better treatment for LGBTQ youth.
The workshop will allow attendees to identify the language and types of questions that are appropriate and respectful when working with trans clients; discover the potential physical, mental and social effects of hormone treatment; support clients who are transitioning or coming into authentic gender expression and learn ways to explore population specific clinical data when working with trans clients.
Additional presenters include Kathy Oriel, Darla Lannert and Brittyn Calyx. Oriel is a family physician who has cared for trans and non-binary individuals for more than two decades. Lannert is a Vietnam combat veteran, speaker, educator and served as a consultant for an LGBT center. Calyx is a certified peer specialist, educator and facilitator who has studied science and anthropology at the University of Wisconsin-Milwaukee.
Upon successful completion, attendees will be eligible for continuing education credits.
Continental breakfast and box lunch will be included.
Space is limited, and advance registration is recommended. Fees are $119 before Friday, April 6 and $129 thereafter. For more information or to register, call 847-635-1438 or visit www.oakton.edu/conted.