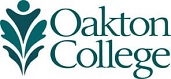 Oakton to host events focusing on student resistance against the Nazis April 10
(March 23, 2018) Oakton Community College will host events to commemorate the courage of student resistance against the Nazis from 11 a.m. to 1 p.m. Tuesday, April 10, at the Skokie campus, 7701 N. Lincoln Ave. Activities include a lecture, art exhibit and a musical performance. Events are free and open to the public. The Consulate General of the Federal Republic of Germany, Herbert Quelle, will also be in attendance.
Stephani Richards-Wilson, Ph.D., assistant business professor at the Alverno College School of Professional Studies, will serve as the keynote speaker. Her lecture "The White Rose: Their Transatlantic Legacy" will focus on the "White Rose," a student movement organized in 1942 that spoke out against Nazi genocidal policies. The organization was founded by people including Willi Graf and one of Germany's most famous anti-Nazi heroines, Sophie Scholl. Richards-Wilson will highlight Graf's perspective in 1942 when he wrote, "Every individual bears full responsibility asking, 'What can ordinary individuals do to make the world a more just and humane place?'" Her lecture will be followed by a Q&A session.
After the presentation, attendees will have the opportunity to view an art exhibit focusing on the student resistance against Adolf Hitler and the Nazis. The White Rose movement practiced non-violent resistance and many in the group were later executed by Nazi authorities. The exhibition pictures the individuals of the White Rose, their path to resistance, actions and persecution by the Nazi regime, and remind today's youth of the importance to fight for human rights as well as pointing out the courage of the White Rose members who stood up against an omnipresent and brutal dictatorship.
Music will be performed by Jutta and the HiDukes. Light refreshments of tea and pastries will also be served. Oakton ceramic and photography students will present a commemorative photo tree, mainly comprised of white ceramic roses to memorialize the White Rose movement.
"This is an event not to be missed," says Oakton Professor of History and Coordinator of Jewish Studies Wendy Adele-Marie. "While the student resistance was organized almost 80 years ago, the movement still compels us today. The organization reminds us about the importance of resistance and how community matters. Ordinary people can make a difference in the interest of shared humanity."
Events are sponsored by the Consulate General of the Federal Republic of Germany, The White Rose Foundation, Jewish Studies and Oakton's Great Books Program. The events are made possible with a generous grant from the Oakton Educational Foundation.
For more information, contact jewishstudies@oakton.edu.