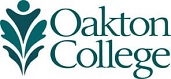 Creating Justice at Oakton celebrates art and community activism April 21
(April 12, 2018) A public social justice conference will feature discussions, workshops, live music, art and other activities from 1 to 7:30 p.m. Saturday, April 21, at Oakton Community College's TenHoeve Center, 1600 E. Golf Road, Des Plaines. Now in its seventh year, Creating Justice is one of the most popular free public events at Oakton.

"This is a day that documents that activism through the arts can make a huge difference," Mohamed Mehdi, event co-organizer and Oakton professor of humanities and philosophy, says. "Attendees will gain a different perspective on the world and learn things they will never find in a textbook."
                                                                                 
Mehdi says one of the highlights for this year is the presentation, "Keep Families Together: Activist Art in Support of the Immigrant Rights Movement," by Christine Neumann-Ortiz, founding executive director of Voces de la Frontera, and Milwaukee artist and author Nicholas Lampert.

"There are news reports on topics like immigration, but coming to hear prominent speakers in person will give people a better understanding of issues in our society," Mehdi explains.

Throughout the day, participants can also learn about the politics of fashion and women's bodies, brainstorm on issues of environmental struggles and focus on abolitionism through an artistic lens.

Creating Justice is sponsored by the Oakton Educational Foundation, Philosophy and Humanities Department, Diversity Council, Environmental Studies Concentration, Honors Program, Peace and Social Justice Studies, Women's and Gender Studies and Social Science Department, in addition to 3Arts, a nonprofit that advocates for artists.  

"The day invites participants to awaken their imaginations and celebrate our strength as a community," said co-organizer, Kristin McCartney, Oakton associate professor of humanities and philosophy. "This event is a thoughtful and unique way to engage with the world."

The event will end with a free dinner and live music.

"We want people to leave feeling energized and empowered and thinking about the possibility of taking action," Mehdi says. "No one is alone, which is why we end with music and dinner – it provides a sense of community and we're all in this together."

Registration is required. For more information, visit www.oakton.edu/creatingjustice or contact Mehdi at mmehdi@oakton.edu or McCartney at kmccartn@oakton.edu.