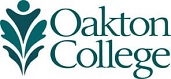 Oakton Opens World Series With Win
Oakton 12, Northampton 7
---
Greeneville, Tennessee (May 26, 2018) -- The No. 4 seeded Oakton Community College baseball team jumped out of the gate to an 8-0 fourth inning lead over Northampton Community College en route to a 12-7 victory in the Owls' first-ever appearance in the NJCAA Division III Baseball World Series in Greeneville, Tennessee, on Saturday, May 26.

First baseman Dan Sullivan (Palatine, Saint Viator High School) put the game out of reach in the fourth with his three-run homer to left center, putting the Owls (41-16) ahead by eight.

Pitcher Alex Crinigan (Hampshire, Hampshire High School) notched his 11th win of the season. The right-hander pitched 6 2/3 innings, struck out five and allowed five earned runs.
Oakton will play a winner's bracket game, Game No. 7, Sunday against Rockingham. The game is scheduled for 7:30 p.m. EDT. 
Watch Oakton World Series baseball games live on your television via NJCAA TV apps for Amazon, Apple TV, Android and Roku, which will allow you to watch the livestreamed events via TV. The apps are available as free downloads through the Amazon Fire TV and Amazon Fire TV Stick, the Play Store on Android TV, the App Store on Apple TV, and as a Streaming Channel on Roku.
Within the app you can navigate to find Oakton's games. Links to download the app can be found below: