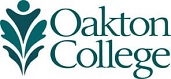 Oakton Continues Winning Ways at World Series
Oakton 12, Rockingham 2
---
Greeneville, Tennessee (May 28, 2018)  The Oakton Community College baseball team's recipe for success this season--timely hitting and great pitching--continued as the Owls defeated Rockingham Community College 12-2 in second round action of the NJCAA Division III World Series, May 28, in Greeneville, Tennessee.

Right fielder Marco Romero (Caracas, Venezuela) put on an offensive clinic, going 4-for-5 and driving in four runs while scoring three runs. He salted the game away with his three-run home run to right field in the eighth inning.

On the mound, workhorse Tommy Gertner (Northbrook, Glenbrook North High School) picked up his 10th win of the year. Gertner fanned six batters, gave up four hits and allowed just two runs over seven innings.

In Oakton's two games so far in the national title scene, the Owls have outscored opponents 24-9. In today's win, the Owls (42-16) tied a school record for victories in a single season, first accomplished in 2010 under head coach Bill Fratto.
The Owls are scheduled to play Tyler Community College (Texas) at 9 a.m. EDT Tuesday, May 29, with the winner advancing to the championship game at 7 p.m. EDT Wednesday, May 30. 
Watch Oakton World Series baseball games live on your television via NJCAA TV apps for Amazon, Apple TV, Android and Roku, which will allow you to watch the livestreamed events via TV. The apps are available as free downloads through the Amazon Fire TV and Amazon Fire TV Stick, the Play Store on Android TV, the App Store on Apple TV, and as a Streaming Channel on Roku.
Within the app you can navigate to find Oakton's games. Links to download the app can be found below: