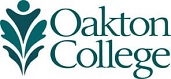 Oakton Wins First-Ever NJCAA Region IV Baseball Title
(May 14, 2018) The Oakton Community College baseball team is just two wins away from competing in its first NJCAA World Series after winning its first-ever NJCAA Division III Region IV Championship. The Owls (38-16) now travel to Wayne State University in Detroit to face Schoolcraft College (16-30) in the Division III District B Championship May 19-20.
In the three-day Region IV Tournament hosted by the Owls May 11-13, Oakton outscored opponents 33-18 and distinguished itself with pitcher Alex Crinigan (Hampshire, Hampshire High School) tossing a no-hitter in a 6-0 victory over Joliet Junior College on Friday, May 11.
"Throwing a no-hitter is exciting, especially in the playoffs," says Crinigan, who notched nine strikeouts in picking up his ninth win of the season and was named 2018 Region IV Tournament MVP. "I trusted in my teammates and couldn't have done it without them. I knew the players would have my back. It was just a crazy day."
Owls head coach Bill Fratto adds," Alex's performance was unbelievable, and he hit all his spots. That game definitely set the tone for us and gave us a lot of confidence."
In Saturday's winner's bracket game, Oakton opened with a 6-2 victory over Elgin Community College behind pitcher Tommy Gertner (Northbrook, Glenbrook North High School), who threw a complete game, scattering three hits while striking out seven despite enduring a two-and-a-half hour rain delay.
The Owls faced Elgin in the championship of the double-elimination tournament Sunday. The Spartans jumped out to an 11-0 lead after four innings, but Oakton rallied to make it close, falling 14-11 with the tying run at the plate in the bottom of the ninth. In the deciding game Sunday evening, pitcher Jackson Fischer (Westmont, Westmont High School) picked up his fifth win, going five innings while fanning seven and giving up four earned runs in the Owls' 10-6 victory.
"Our team is playing its best baseball at the right time," Fratto says. "We're not only getting great pitching but our offense is very potent. Any one of our hitters is capable of going yard."
The winner of the District B Championship, a best-of-three format, will advance to the 2018 NJCAA Division III Baseball World Series May 26-30/31, at Pioneer Park in Greenville, Tennessee. Two games will be played Saturday with the first at noon EDT, followed by the second game, which will begin 30 minutes after the completion of the first contest.  If needed, a third game will be played Sunday at noon. 
"Our team is hungry and is eager to compete for a national championship," Fratto says. "Even though Schoolcraft may not have the best record, we're not going to take them lightly. This Oakton squad is the first to win an NJCAA Region IV Championship. Now we're just two wins away from playing in the World Series. The players are focused and can't wait to take the field again."
Fratto earned some recognition of his own as he was named NJCAA Region IV Coach of the Year after the tournament.
"This is definitely a nice honor for me, but I wouldn't have won it without my coaching staff, who do a tremendous job to help me," Fratto says.