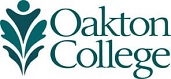 Oakton Advances to NJCAA Division III World Series Championship Game
Oakton Owls 2018 NJCAA Division III Baseball World Series Fan Center
May 26-30/31, 2018
Pioneer Park
Greeneville, Tennessee

Bracket  |  Results  |  Website  |  NJCAA TV | Facebook | Owls Baseball Twitter
Download and Post as Your Status on Social Media
Championship Game vs. Tyler  7 p.m. EDT Wednesday, May 31
---
 (May 29, 2018) The Oakton Community College baseball team grinded its way to the national championship game of the NJCAA Division III World Series by defeating Tyler Community College (Texas) 3-2 on Tuesday, May 29.
"We knew this would be a close game playing the defending national champions," Oakton head coach Bill Fratto said. "But we knocked them out, and we're now playing for a national championship. I'm so incredibly proud of this team. We put ourselves in a good position, but we're not done yet."
Oakton starter Luis Savigne (Miami, Brito Miami Private School) earned the win, throwing 120 pitches while facing 31 batters in the process. Savigne (7-2) pitched six innings, surrendered six hits and allowed no earned runs. He also punched out five batters and walked six Apaches.
"Luis really gutted it out for us," Fratto said. "We needed six innings from him, and that's what he gave us. He did a good job and eventually settled down on the mound after some jitters."
Alexander Crinnigan (Hampshire, Hampshire High School), the winning pitcher in Oakton's first game of the tournament, picked up his third save of the year after recording the last two outs of the game.
"Alex is a bulldog," Fratto said. "He's a special kid a program gets once in a long long time."
Relief pitcher Jackson Fischer (Westmont, Westmont High School) did a stellar job out of the bullpen, striking out two and allowing two hits over 1 2/3 innings. He was clutch in the seventh getting out of a bases-loaded jam by recording the last out of the inning on a fielder's choice.
First baseman Dan Sullivan (Palatine, Saint Viator High School) went 2-for-4 and got the scoring going driving in Trevor Heinlein (Chicago, Saint Patrick High School) with a double to right center in the bottom of the first. Second baseman Christopher Broccolino (Schaumburg, Schaumburg High School) put Oakton ahead 2-1 in the fourth with his RBI single to right. Third baseman Jose Vera Sanchez (Guatemala City, Guatemala) closed out the scoring for the Owls with his solo home run to left in the sixth.
Oakton (43-16) not only set a school record for wins in a single season with the victory, but also ended the Apaches' 18-game win streak in World Series play. Owls pitching held Tyler at bay, stranding 16 opposing batters on base while holding the Apaches to just 2-for-15 with runners in scoring position.
"We'll be playing for the national championship tomorrow and looking to bring a title back to Oakton," Fratto said. "Our team is not overconfident. Getting that last win is always the hardest."
Watch Oakton World Series baseball games live on television via NJCAA TV apps for Amazon, Apple TV, Android and Roku, which will allow you to watch the livestreamed events via TV. The apps are available as free downloads through the Amazon Fire TV and Amazon Fire TV Stick, the Play Store on Android TV, the App Store on Apple TV, and as a Streaming Channel on Roku.
Navigate to find Oakton's games within the app. Links to download the app can be found below: