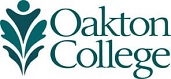 Oakton to offer six-month EKG and Certified Nursing Assistant certification prep
(May 3, 2018)  Through a partnership between the EKG Technician Certification Prep and Basic Nursing Assistant Training (BNAT) programs at Oakton Community College, students can navigate a streamlined schedule from one program to the next and eventually prepare to earn two certifications in just six months.

During the first part of the certification prep pathway, students will navigate through the EKG program offered by Continuing Education, Training and Workforce Development. The 10-week EKG program introduces students to patient care, EKG placement, monitoring, interpretation and more. It also prepares students for the National Healthcareer Association (NHA) Certified EKG Technician (CET) certification.

"Learning how to administer and interpret EKGs is a critical skill for almost any position within the healthcare field. This program is great for those looking to get started in healthcare or for those already working in the field but are looking to better develop their EKG administering and interpreting skills," Program Senior Manager Jesse Ivory notes.

The BNAT program follows the EKG program and convenes for 16 weeks, offering a basic study of principles and procedures used by nurse assistants in long-term care, home health and hospital settings. Students are prepared to sit for the Certified Nursing Assistant (CNA) exam at the conclusion of the BNAT program.

Attend the next information session to learn about both programs. Learn about Oakton's seamless schedule, job search assistance training and how to prepare for one or both of the certifications available. Call 847.635.1414 to RSVP today.

This information session is offered by Oakton Continuing Education, Training, and Workforce Development in partnership with Basic Nursing Assistant Training (BNAT) Program at Oakton.