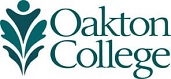 Oakton Owls pitchers receive NJCAA All-American honors
(June 18, 2018) Oakton Community College baseball pitchers Alexander Crinigan (Hampshire, Hampshire High School) and Tommy Gertner (Northbrook, Glenbrook North High School) were named to the National Junior College Athletic Association Division III All-America Team. Crinigan earned a selection to the first team while Gertner received second-team accolades. Both pitchers played a vital role in the Owls' (44-17) historic season that culminated with the team's first national championship.

Crinigan, a sophomore who earned the win in Oakton's dramatic 14-11 victory in the clinching game against Tyler Junior College by tossing two scoreless innings after the Owls posted three runs in the top of the 13th, led the nation in wins (12), strikeouts (107) and innings pitched (98 1/3). In addition, he shattered individual team pitching records with wins, innings pitched (98 1/3) and strikeouts, surpassing the previous records set respectively by Ryan Stobart (9) in 2006, Ken Lowden (84 2/3) in 2012 and Derek DeYoung (104) in 2012.

Providing an ideal complement, Gertner, a freshman, finished second in the country in wins (10) and strikeouts (103). He also was named the most valuable player in the 2018 World Series, where he pitched 14 1/3 innings, struck out 12 batters and allowed just four earned runs.

Bill Fratto, Oakton head coach, said the honors are well deserved.

"Both Alex and Tommy were key cogs in the Owls winning the national championship," he said. "Their stats were off the charts as they combined for half of Oakton's wins. I'm extremely proud of them, as they are bulldog players who know how to come up big and handle pressure situations."

This summer, Crinigan, who has two offers from National Association of Intercollegiate Athletics colleges, will pitch for the Waukegan-based Homestead Ranchers of the Chicago Suburban Baseball League while contemplating his next move. Meanwhile, Gertner is expected to return to the Owls next season to help defend their title.

All-America selections are made by the NJCAA Division III Baseball Committee.