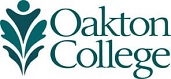 Owls Win First-Ever NJCAA Division III World Series Crown
Oakton Owls 2018 NJCAA Division III Baseball World Series Fan Center
May 26-30/31, 2018
Pioneer Park
Greeneville, Tennessee

Bracket  |  Results  |  Website  |  NJCAA TV | Facebook | Owls Baseball Twitter
Download and Post as Your Status on Social Media
Oakton 14, Tyler 11 (13 innings)   *Wins 2018 World Series 
---
(June 1, 2018) Oakton Community College (44-17) overcame seven errors and four Tyler Junior College (33-29) game-tying comebacks before prevailing 14-11 in 13 innings and earning the Owls' first-ever national championship in the 2018 NJCAA Division III World Series.
"This win hasn't sunk in yet," Oakton head coach Bill Fratto said. "To be the last team standing is pretty special, especially after a hard-fought game. Our players didn't want to quit. They didn't put pressure on themselves and just enjoyed the moment. Right now the Owls are flying high, and we can't wait to bring the championship back to Oakton. This is the ultimate accomplishment for us."
Alexander Crinigan (Hampshire, Hampshire High School) allowed no hits and just one walk in two scoreless innings to earn the win after the Owls posted three runs in the top of the 13th.
"Alex is a gamer," Fratto said. "He's a tough competitor and the right guy to be on the mound to bring it home for us."
In the five-hour marathon, Oakton scored its 14 runs on 23 hits. Second baseman Christopher Broccolino (Schaumburg, Schaumburg High School) went 5-for-7 with an RBI and three runs scored. Third baseman Jose Vera Sanchez (Mixco, Guatemala, Guatemala Academy) had a 2-for-8 day at the plate tallying three RBI.
Starting pitcher Tommy Gertner (Northbrook, Glenbrook North High School, gave Oakton all he had, pitching 7 1/3 innings. He allowed six hits, surrendered just two earned runs, fanned six and walked four.

Oakton captured the national title by outscoring its opponents 43-14 over five games. The Owls took two of three games against the four-time-defending national champion Apaches in the series. 
"It was a total team effort to beat a program like Tyler," Fratto said. Not only did we dethrone the national champions but we were able to defeat them twice in the tournament."
The Owls were well-represented on the World Series All-Tournament Team, which included Marco Romero (Caracas, Venezuela, Santiago de Leon de Caracas), Broccolino, Dan Sullivan (Palatine, St. Viator High School), Pablo Custodio (Guatemala City, Guatemala, Futeca High School) and Gertner, who was the most valuable player. Fratto was named World Series Coach of the Year after the Owls' performance. 
A celebration for Oakton's record-setting season is being planned upon the team's return.