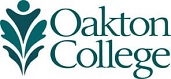 Oakton Takes Second Place in Design Competition at National Engineering Conference
(June 25, 2018) Oakton Community College took second place in the WSP Student Design Competition at the World Environmental & Water Resources (WEWR) Congress June 6 in Minneapolis, Minnesota. The WEWR Congress is organized by the Environmental and Water Resources Institute of American Society of Civil Engineers (ASCE).
Oakton's project, "Smart Recovery of Water Vapor Loss for Sustainable Operations," examined a heat mass exchange process to convert wasted heat to renewable energy. Students presented how a local wholesale baker, Highland Baking Company, could be more efficient. According to their research, if Highland Baking Company reused the moisture from dough water evaporation and from oven exhaust moisture to wash trays and smaller equipment, the company could save as much as 18,000 liters of waters per day more than the traditional baking processes.
Lecturer Helen Skop, Ph.D., served as faculty mentor for the group consisting of science, technology, engineering and mathematics (STEM) students Daria Chudnovsky (Skokie), Tracy Martinez (Elk Grove Village), Judd Palonpon (Des Plaines) and Anna Yabloch (Northfield).
"I'm so proud of my STEM students who made an excellent presentation at the competition," Skop said. "This experience in applied research and public presentation skills will help them be more successful in future professional endeavors."
Oakton's competition included four-year universities Seattle University and California State Polytechnic University, Pomona.
Students said traveling to Minneapolis to present their research was a memorable and rewarding experience.
"Our team put months into the presentation, and it was an incredible feeling having so much hard work pay off in the end," Palonpon said. "Being able to speak in front of a distinguished panel of judges provided so much experience for me for future presentations. The competition helped to invigorate my passion in research. Also, being able to discuss different research ideas with students across the country was an overwhelming experience."
WSP, a leading engineering and professional services firm, sponsored the student design competition in Minneapolis.