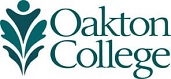 Oakton Names Hands as Associate Vice President, Chief Human Resources Officer
(June 28, 2018) Oakton Community College has selected Colette Hands as associate vice president, chief human resources officer. The Oakton Board of Trustees approved Hands' appointment at its June 26 meeting. Hands currently serves as the associate vice president for continuing education, training and workforce development and interim chief human resources officer at Oakton. Her new appointment is effective July 1.
"I am excited for this opportunity," Hands said. "We have a great workforce at Oakton, and it's my honor to be part of it and lead us in this work."
"We're glad that Colette is continuing her passion for HR to continue to serve the college community in a vital capacity," Oakton President Joianne Smith said. "We are confident that she will continue to provide a key role in this leadership position with her enthusiasm, energy and commitment. Colette has a vast dedication to this area as she has more than 10 years of HR experience, including managing and leading in all functional duties of HR. This includes recruiting, staffing, benefits, compensation and training, along with providing general HR services for both full-time and part-time staff and faculty positions."
Hands was selected from a pool of 116 applicants for the position. She received a doctorate in counseling psychology and a master's degree in community counseling from the Illinois School of Professional Psychology. Hands also earned a master's degree in human resource management from the Keller Graduate School of Management in Chicago and a bachelor's degree in business administration and risk management from the University of Wisconsin-Madison.
As associate vice president, chief human resources officer, Hands will direct operational activities in the human resources area and will oversee the administration and control of policies, programs and procedures for the classified, administrative and professional employees at the college. In addition, she will manage areas of responsibilities according to federal and state law, executive orders and college polices.
Before Oakton, Hands, a Chicago resident, spent more than five years at North Park University as the director of career development and internships and the associate director of the School of Business and Nonprofit Management. She also has more than nine years of experience in the workforce development field. In addition, she serves as a commissioner for the Village of Skokie Economic Development Commission, board member for the National Council of Continuing Education and Training and serves as the primary contact to businesses, municipalities, governmental, community and health-related agencies and professional associations.