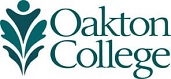 Thirteen Oakton baseball players to continue playing at four-year colleges
(Aug. 15, 2018) After Oakton Community College's National Junior College Athletic Association (NJCAA) Division III World Series championship baseball team (44-17) was recognized before a recent Chicago Cubs home game, the Owls' "victory tour" continues Sunday, Aug. 19, when the team will be honored before the Chicago White Sox game at 1:10 p.m. against the Kansas City Royals. Now, 13 players from that squad have committed to continue their playing careers at National Collegiate Athletic Association (NCAA) Division I, II or III and National Association of Intercollegiate Athletics (NAIA) institutions.
"This past season was extremely special, winning Oakton's first national title," says Oakton head baseball coach Bill Fratto. "The accolades keep rolling in for Oakton's 2018 team, and we're proud to receive such recognition for a stellar season."
Heading the list of transfers is NJCAA Division III World Series MVP pitcher Tommy Gertner (Northbrook, Glenbrook North High School), who will be playing for the Old Dominion University Monarchs, an NCAA Division I school that competes in Conference USA. Gertner, who earlier this year was named to the NJCAA Division III All-America Second Team, finished second in the country in wins (10) and strikeouts (103). He pitched 14 1/3 innings, struck out 12 batters and allowed four earned runs in the World Series.
Head coach Bill Finwood notes on the Monarchs website that Gertner will play a key role for his team in the upcoming season: "Tommy is a big, strong left-handed pitcher who really attacks the strike zone and has a good feel for his secondary pitches…We expect Tommy to compete for spot in the starting rotation."
Four Oakton players will continue their playing careers for NCAA Division II schools. Infielder Sawyer Price (Colorado Springs, Colorado, Air Academy), infielder Timo Schau (Park Ridge, Maine South High) and pitcher Jackson Fischer (Westmont, Westmont High School) have all committed to Southern Wesleyan University, while infielder Lucas Karz (Mount Prospect, Prospect High School) has his eyes set to play at Erskine College. Price batted .324, totaled 28 RBI and four stolen bases in 49 games for the Owls in 2018. Schau hit .348, drove in 31 runs and stole 15 bases in 57 games. In 17 appearances, Fischer compiled a 4.63 ERA and 42 strikeouts in 44 2/3 innings. Karz tallied a .305 batting average, 38 RBI, six home runs and three steals in 50 games for the Owls.
Infielder Gianfranco Sorrentino (Norridge, Ridgewood High School) plans on attending NCAA Division III Concordia University Chicago. Sorrentino compiled a .319 batting average, eight RBI and four stolen bases in 37 games for the Owls last season.
First Team NJCAA All-America pitcher Alexander Crinigan (Hampshire, Hampshire High School) heads the list of seven Oakton players continuing their playing careers at NAIA institutions. Crinigan, who will be attending University of South Carolina Beaufort, tossed two scoreless innings to earn the win in Oakton's 13-inning 14-11 World-Series-clinching game against Tyler Junior College. He led the nation in wins (12), strikeouts (107) and innings pitched (98 1/3). In 2018, Crinigan shattered individual team pitching records with wins, innings pitched (98 1/3) and strikeouts.
Third baseman Jose Vera Sanchez and catcher Pablo Custodio, who both hail from Guatemala City, Guatemala, plan to attend Cumberland University. In 39 games, Vera Sanchez boasted a .397 batting average, 46 RBI, with six home runs and two stolen bases. Custodio played in 45 games and batted .353, delivered 42 runs, cranked 11 homers and swiped two bases.
Other players attending NAIA schools include infielder/outfielder Nico Torres (Bolingbrook/Riverview School), outfielder Miles Porter (Evanston/Evanston Township High School), infielder Chris Broccolino (Schaumburg/Schaumburg High School) and pitcher Chase Pearce (Kokomo, Indiana/Kokomo High School). Torres, who plans on moving on to Texas College, amassed a .323 batting average, 10 RBI and two stolen bases for the Owls in 2018. Porter intends to transfer to Roosevelt University after hitting .302 with eight RBI and one stolen base in 19 contests. Broccolino produced a .337 batting average, 36 RBI and four stolen bases for Oakton in 54 games and looks to continue his playing career at Robert Morris University Illinois. Pearce made 10 appearances on the mound for Oakton compiling a 7.15 ERA and 26 strikeouts in 22 2/3 innings and is moving back home to play at Indiana University Kokomo.
"All the players have a special place in school history, and I'm proud of everyone from the team. The players moving on will have great success, and I'm grateful for all their accomplishments," Fratto adds.