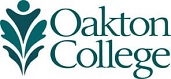 Oakton Earns Two Government Finance Officers Association Awards
(Aug. 23, 2018) Oakton Community College has earned two prestigious awards from the Chicago-based Government Finance Officers Association of the United States and Canada (GFOA) for its comprehensive annual financial report (CAFR) and popular annual financial report (PAFR), marking the 26th straight year the college has been recognized for its CAFR and 17th straight year for its PAFR.
"Oakton continues to maintain a strong focus on transparency in its communication of financial information, and the college's finance and accounting staff are primarily responsible for preparing this award-winning report and as such deserve the recognition," says Oakton Vice President for Administrative Affairs Edwin Chandrasekar regarding the college's receipt of the Certificate of Achievement for Excellence in Financial Reporting.
According to information received by the GFOA, the "Certificate of Achievement is the highest form of recognition in the area of governmental accounting and financial reporting, and its attainment represents a significant accomplishment by a government and its management."
Oakton's award-winning CAFR was judged by an impartial panel to meet the high standards of the program, clearly communicating the organization's financial story in the constructive spirit of "full disclosure."
"The CAFR meets the high standards of financial disclosure and clearly communicates how the institution is using resources in the most optimal way to provide affordable, high quality education to students," Chandrasekar adds. "The PAFR explains the utilization of financial resources in an easy-to-understand way that is easily digestible by the general public."
Oakton's PAFR Award is based on the information presented, reader appeal, understandability, distribution and other elements such as creativity and usefulness.
According to its website, the Government Finance Officers Association is a major professional organization servicing the needs of nearly 19,000 appointed and elected local, state and provincial-level government officials and other finance practitioners. It provides top-quality publications, training programs, services and products designed to enhance the skills and performance of those responsible for government finance policy and management.