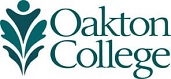 Oakton Names Lee Winner of Excellence in Teaching for Part-Time Faculty Member
(Aug. 22, 2018) Youngock Lee, psychology lecturer at Oakton Community College, is the recipient of Oakton's 2018 Ray Hartstein Award for Outstanding Professional Excellence in Teaching for a part-time faculty member.
The Northbrook resident was honored at the college's Aug. 13 fall semester kickoff, "Voices: Ignite Understanding, Drive Progress." Named for the founding chair of the board of trustees, the accolade epitomizes "excellence in teaching and respect for students and peers" and is presented after a review by the Oakton Educational Foundation's Excellence in Teaching Committee. In addition to a plaque, Lee received $1,500 sponsored by the Educational Foundation.
"I am deeply moved to earn this prestigious teaching award," Lee says. "To receive this distinction is beyond words because I was nominated by students. It shows I'm connecting with them, and I give this honor back to my students."
In their nominations for the award, students said Lee "is truly passionate about teaching." Students also described her as "compassionate and caring." One student went as far to say, "I am eternally thankful for everything you have done to make me a better person."
Lee began teaching at Oakton in 2010. At the college, she has served as an adviser for various Oakton student organizations, including the Korean Students Association and K-POP Club. Before coming to Oakton, she spent 15 years working as a consultant in the energy industry.
Lee earned her master's degree in education from the University of Illinois at Chicago, where she also completed her graduate studies in educational psychology. In addition, she holds a master's degree in chemical engineering from the University of Maryland at College Park, where she also received a bachelor's degree in chemistry.