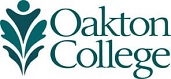 Bar continues rising for Oakton men's golf team
(Aug. 24, 2018) Oakton Community College men's golfers have qualified for the National Junior College Athletic Association (NJCAA) Division II Men's Golf Championship three of the last four years, and the bar continues to rise for the Owls men's golf team.
"Expectations are high," men's golf coach Louis Walker, entering his 11th season, says. "It's at the point that elite golfers are looking to come to Oakton because of the tradition of success. The school sells itself."
This season, the Owls have five determined golfers on the squad. Returning players include Max Henley (Maine South High School), Patrick Scanlon (Glenbrook North High School) and Jack Haberkorn (Loyola Academy).
Newcomers include Nzelu Mathia (Schaumburg High School) and Chris Leaftakes (Glenbrook South High School).
"These young men will keep the momentum going forward," Walker says. "As a group, I'm also expecting them to win the Illinois Skyway Collegiate Conference (ISCC). It's been 25 years since Oakton won the ISCC and that's way too long of a drought. That is going to be a main focus for us."
Henley will serve as Owls captain in 2018.
"He's the glue of the group," Walker says. "Also, Max is level-headed and a leader. He's the type of player you want at that position.
Not only is Walker excited about his talented golfers, he has some help in the shape of a former player.
Justin Mustari (Maine West High School), who competed with the Owls for the 2014 and 2015 seasons, returns as an assistant coach. After Oakton, Mustari went on to play for Aurora University, where he served as captain, won the Elmhurst Invational and was named to the Northern Athletics Collegiate Conference All-Sportsmanship Team. Also, he is a two-time qualifier for the PGA Illinois Open.
"Justin is one of us, having played here at Oakton," Walker says. "There's a sense of pride when a player returns where he started and wants to pass on his experience to the next golfer."
The Owls start the season Friday, Aug. 24 at the Highland 36 Golf Tournament at the Parks Hill Golf Course in Freeport, sponsored by Highland Community College.