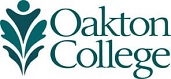 Oakton men's soccer ready to continue success this fall
(Aug. 22, 2018) This season, Oakton Community College men's soccer coach Steve Brody, who enters his 19th year at the helm, is confident he has the pieces in place to improve upon last year's 10-5-2 record.
"Whenever you win at least 10 games, expectations are going to be high," Brody says. "With the combination of returning players and incoming freshmen, we should be stronger offensively than we were a year ago. This season, we're expecting to play a fast-paced offensive scheme."
A main reason for such high hopes is the return of explosive forward Bukola Abdulwahab-Omotose (Ilorin, Nigeria/British Nigerian Academy), who led the Owls with 40 points (18 goals, 4 assists) in 2017.
"Bukola will be a key player for us as he provides enormous fire power whenever he's on the field," Brody says. "He's a hard player to stop offensively."
Another key piece is returning defender and Owls captain Brian Ramos (Addison/Addison Trail High School).
"Brian is a smart player who reads the game well," Brody says. "His leadership and work ethic are exceptional."
According to Brody, other returning players expected to make an impact in 2018 include defender/midfielder Laith Zaibal (Skokie/Niles West High School), midfielder Sebastian Padua (Mexico City, Mexico/Addison Trail High School), midfielder/forward Steven Younus (Baghdad, Iraq/Mather High School) and midfielder Daniel Gamaonov (Clearwater, Florida/Maine East High School).
Freshmen to keep an eye on include defender David Zlotnik (Glenview/Glenbrook South High School) and midfielders Johnny Trujillo (Evanston/Evanston Township High School), Jonathan Medina (Waukegan/Waukegan High School), Rafael Barbosa (Sao Paolo, Brazil/Colegio Salzueiro) and Giovanni Guarnero (Carpentersville/Barrington High School).
"This is one of the strongest and deepest recruiting classes we've had in a long time," Brody says. "I'm expecting many of the newcomers to make an immediate impact."
Freshmen Kenner Garcia (Nandaime, Nicaragua/Foreman High School) and Onel Yousif (Baghdad, Iraq/Niles North High School) are expected to see playing time in goal.
The Owls open the 2018 season on the road at Kishwaukee College Aug. 22.