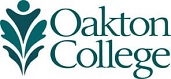 Oakton to Host International Overdose Awareness Day Event Aug. 28
(Aug. 20, 2018) Oakton Community College is hosting a free public International Overdose Awareness Day event from noon to 4 p.m. Tuesday, Aug. 28, at the Des Plaines campus, 1600 E. Golf Road.
According to the Illinois Department of Public Health, more than 2,000 Illinois residents will die from an accidental overdose in 2018. During its International Overdose Awareness Day event, the Oakton community will remember those who have died from a fatal drug overdose since 2001. The public also is invited to receive a free overdose prevention kit, safe lock box, brochures and other material.
"Illinois has one of the worst overdose death rates in the country," Chair and Professor of Human Services and Substance Counseling Program Bakahia Madison says. "In 2016, over 1,800 Illinois residents died from an accidental drug overdose. International Overdose Awareness Day has been a key remembrance event for those who have died from fatal drug overdoses since 2001."
Established in Australia in 2001, International Overdose Awareness Day is a global campaign that works toward preventing overdose, reducing the stigma associated with it and providing support to families and loved ones of overdose victims. The local event is a partnership between Oakton's Substance Abuse Counseling Program and Live4Lali Community Resource Center, a nonprofit organization that works to prevent substance use disorders.
"This will be a great opportunity to provide education, training and resources for community members," Madison says.
For more information, contact Bakahia Madison at 847.635.1845.