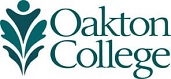 Oakton paralegal studies program earns ABA approval
(Aug. 28, 2018) Following a stringent review process, Oakton Community College's paralegal studies program was approved by the American Bar Association (ABA) for a period of seven years, ending August 2025. The ABA House of Delegates acted upon the recommendation of the Standing Committee on Paralegals in granting Oakton the approval.
"We are thrilled to be approved by the American Bar Association," says Merilee K. Slipenko, Esq., chair and professor of paralegal studies. "Since the program's inception, our goal has always been to earn ABA approval. It is an external validation for the job Oakton does in preparing students for career opportunities."
Oakton's paralegal studies program provides students a career path to work in paralegal or legal assistant roles in a variety of legal settings such as law, business or government. According to the National Bureau of Labor Statistics, the Chicago area has the third largest employment for these jobs in the nation, and the mean wage was $58,840 in 2017. Statewide, the annual mean wage for paralegals and legal assistants in the state of Illinois was $56,990.
"Achieving ABA Approval represents an important milestone for Oakton's program, as it's considered the 'gold standard' in terms of quality endorsements for paralegal studies programs nationwide," says Dean of Skokie and Dean of Business and Career Technologies Bradley P. Wooten. "We are extremely pleased that we have attained such a high-level endorsement for our program and the courses we provide to students at Oakton."
Oakton's paralegal studies program offers a 60-credit-hour associate in applied science degree in paralegal studies in addition to a 24-credit-hours paralegal certificate. Both programs provide students with effective legal knowledge and practical skills necessary to perform substantive legal work under the direction of an attorney. However, the certificate program is intended for students who have already successfully completed an associate or bachelor's degree.
"Oakton is committed to preparing its students for successful careers in the legal profession, providing a well-rounded education and meeting the needs of the local legal community," Slipenko adds, noting paralegals cannot practice with the supervision of a licensed attorney.
Since the paralegal studies program's inception in 2011, the program has grown from seven students to more than 100 each year. Graduates earn associate degrees after completing courses in procedural and substantive law in areas such as litigation, property, tort, estate planning, the environment and contracts as well as practical paralegal skills such as research, writing and management.