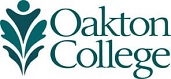 Oakton women's tennis looks to make strides this fall
(Aug. 20, 2018) Oakton Community College women's tennis coach Kelly Johnson is slowly building toward a successful program. In 2017, she resurrected the women's tennis team after a two-year absence, and this season she is eager to begin the second phase of the rebuild with a young team.
"All of last year's team (1-7) either moved away or transferred to four-year universities," Johnson says. "However, we have an incoming young team ready to make a mark in the Illinois Skyway Collegiate Conference (ISCC)."
Johnson's young roster will be led by No. 1 singles player Jillian Sagat (Maine South High School) and No. 2 singles player Ruth Abigail Gomez (Niles West High School).
"Jillian and Ruth will play key roles with their past high school experience and leadership abilities," Johnson says. "As a team, our goals are to place in the top three in the ISCC and qualify for nationals."
The Owls open the season at home Thursday, Sept. 13, against conference foe Moraine Valley Community College at John's Park, 2101 Central Road, Glenview. The team begins practicing the week of Aug. 20.
"I'm hoping our hard work in the first weeks of practice and learning tennis at the collegiate level will give us a strong base to achieve great success this fall," Johnson says. "I'm excited about coaching my second season with the team. My goal is to represent Oakton in the tennis community on a regional and national level."
A native of Wisconsin, Johnson graduated from the University of Wisconsin-Madison, where she played tennis for a nationally-competitive program. She also serves as the head coach for the Oakton men's tennis team, which she led to a No. 24 finish at nationals in 2017 after coaching the Owls to second place in the ISCC, earning the league's Newcomer Coach of the Year Award.
"We have a great deal of potential and motivation to follow the success that the men's team has had," Johnson adds.