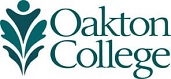 Oakton Hosts Sept. 13 Lecture by Award-winning Journalist Niranjan Takle
(Sept. 5, 2018) The public is invited to attend award-winning journalist Niranjan Takle's free lecture, "The Crisis in Democracy and the Rise of Neo-Fascism in India: Lessons for the U.S.," at 11 a.m. Thursday, Sept. 13, at Oakton Community College's Des Plaines campus, 1600 E. Golf Road, in Room 1610.
"The attacks on journalism, human rights activists and minorities in India have brought attention to the erosion of democratic ideals and norms in the world's most diverse democracy," says Madhuri Deshmukh, program coordinator for Oakton's Peace and Social Justice Studies Program. "Niranjan's talk will focus on the rise and empowerment of Hindu nationalism and what it can teach us about the threat of neo-fascism in the U.S. today."
Takle has more than 20 years of reporting experience. He was the recipient of The Mumbai Press Club's National Red Ink Awards for Excellence in Journalism in 2013 and 2015. Throughout Takle's journalism career, he has worked for various news outlets including CNN-News18, an Indian English-language news television channel; The Caravan, an Indian-English-language magazine that covers politics and culture; and The Week, an Indian news magazine founded in 1982.
The Oakton Peace and Social Justice Studies Program is sponsoring the event. Peace and Social Justice Studies is committed to the study and discussion of diverse histories, philosophies and theologies that have emerged in response to conflicts, tensions and suffering around the world.
For more information, contact Deshmukh at mdeshmuk@oakton.edu.