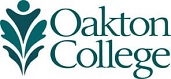 Oakton baseball culminates championship season with ring ceremony
(Oct. 4, 2018) Oakton Community College's championship baseball team (44-17) culminated a spectacular season with the official ring presentation ceremony Saturday, Sept. 29, at its Des Plaines campus baseball field.
At the start of the 2018 season, Oakton's baseball squad sought to "return to conquer" with a goal of winning 40 games. The Oakton Owls surpassed all expectations by earning their first first-ever national championship in dramatic fashion during the final game of the 2018 NJCAA Division III World Series by dethroning Tyler Junior College back in June.
Before the ring ceremony, Oakton Athletic Director Bruce Oates applauded head coach Bill Fratto and his players for an incredible accomplishment – being the first baseball team in school history to bring a national title to campus.
"You are the champions for all of 2018-2019, and we couldn't be more proud," Oates said to the players and those who crowded the bleachers for the presentation. "There must be some baseball superstition as I asked the players if they wanted to see the rings beforehand. All the players said, 'no, no, no.' However, now this is your moment in the sun."
Fratto, who played at Oakton for two seasons before graduating in 1981, boasts a 472-256 record in 13 seasons with the Owls. He beamed with pride before officially handing each player and coach with a championship ring.
"This team is so very special," Fratto said. "They set the standard of all baseball teams at the college. They spent each day in the training room and batting practice to get better and worked their butts off to get this championship. I couldn't be happier for them, and as an alum of the college this means a lot to me personally."
As a team, Oakton established a school record with 44 wins in a single season, surpassing the previous record of 43 from in 2012. The Owls also set single season records for innings pitched (459) besting the previous record of 454 set in 2012 and at bats (1,887) eclipsing the previous best of 1,847 set in 2012.
Offensively, the Owls clicked on all cylinders. The team finished second in the nation in runs scored (503), walks (289) and sacrifice flies (31) and third in hits (632), extra base hits (187), at bats (1,887) and total bases (932). Also, Oakton tallied 425 RBI and 45 home runs while amassing a .335 team batting average.
Postseason accolades poured in for Fratto as the Wheeling resident was named the American Baseball Coaches Association (ABCA) and Diamond Sports the National Junior College Athletic Association (NJCAA) Division III National Coach of the Year. Fratto also was named World Series Coach of the Year after the Owls' performance.
After the presentation, fireworks rang out representing the big bang the team made on the college and the community.
"When you win a title, the ring symbolizes unity and getting something accomplished," Fratto said. "This is an incredible group of athletes and it was amazing to see the players accept these beautiful rings. Also, it was very exciting to be together as a team for one last time."
In a heart-felt gesture, hitting coach Mickey Scala made sure that Fratto received recognition at the ceremony.
"Without Bill, we wouldn't be here today," Scala said. "He's put his heart in soul into Oakton for so many years. We appreciated everything you do and your dedication to the team."
Looking ahead to defending the Owls' championship, Fratto remains cautiously optimistic.
He returns a key cog in the form of first baseman "Dangerous" Dan Sullivan (Palatine, Saint Viator High School), who led the Owls in almost every key offensive category including homers (13), batting average (.399), RBI (71), hits (81) and slugging percentage (.719). In addition, Marco Romero (Santiago de Leon de Caracas, Caracas Venezuela), who led the team in at bats (204) and stolen bases (26) while also contributing with 40 RBI, a .358 batting average, plans on again patrolling the outfield. Outfielder Trevor Heinlein (Chicago, Saint Patrick High School) also will be a key contributor in 2019 after his season in which he batted .318, knocked in 29 RBI and compiled a .506 slugging percentage to go along with 11 stolen bases.
"There's no reason we shouldn't be a strong team with these three players returning," Fratto said. "We'll just have to see how the season plays out as all the athletes get faster and stronger."