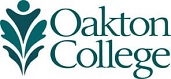 Oakton Owls men's basketball team looks to be offensive powerhouse this season
(Oct. 26, 2018) With the Oakton Community College men's basketball team returning its top two leading scorers from last season, this year's edition of the Oakton Owls will be strong on offense, according to Mick Reuter, who enters his 11th season as head coach.
Sophomore guard Jordan Irving (Morton Grove, Maine East High School) and sophomore forward Darius Jones (Glenview, Glenbrook South High School) aim to vex opponents with their offensive prowess. The duo were named co-captains for the 2018-2019 season.
"Both Jordan and Darius are hardworking players who are totally invested in doing whatever they can for the team," Reuter says. "Offensively we'll be fine and won't have a problem scoring."
Irving, who stands 6-2 and weighs 175 lbs., led the Owls in scoring last year with a 17.0 points per game average. Jones (6-3, 200 lbs.) could often be counted on for a double-double, averaging 12.4 points and 9.6 rebounds per contest.
Jones says having a year of playing experience at the collegiate level increased his confidence for the upcoming season.
"It's an honor to be a captain and be a leader for the team," Jones says. "This season, I have more maturity and see the game differently through patience. I'm able to think in multiple ways on the court."
Adding to the offense is the return of guard Pat Hamilton (Northbrook, Glenbrook North High School). Hamilton last played for the Owls during the 2016-17 season and averaged 11.5 points per game.
Reuter says that two transfer players, forward Jeremy Parker (West Chicago, Wheaton Academy) and guard Mario Pittman (Chicago, Leo High School), will play key roles on the team this season.
"Jeremy is a transfer from the College of DuPage and Mario is a transfer from Daley College," Reuter says. "Jeremy is 6-4, 220 lbs., and will be a physical player for us and brings a lot of maturity. Mario (5-9, 170 lbs.) is extremely tough to defend and is a pure point guard."
Key freshmen include guard Randye Brown (Aurora, East Aurora High School) and forward Jalen McLachlan (Mount Prospect, Prospect High School).
"Randye is one of our fastest players," Reuter says. "He sees the floor well and is a good defender. For Jalen, the sky's the limit. At 6-4, 205 lbs., he's one of our best athletes. Jalen can jump extremely high and can drive to the hoop to finish."
Reuter is confident his lineup can cause havoc on opponents this season.
"We have a lot of interchangeable parts, and we should be competitive in the region and conference with our talent," he adds. "We just need to work on rebounding and being consistent defensively, but that will come in time."
The Owls open the season at 7 p.m. Thursday, Nov. 1, on the road against College of DuPage. Oakton will play its first home game at 7 p.m. Tuesday, Nov. 6, when it hosts Harry S Truman College.