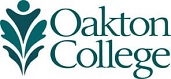 Experienced Oakton Owls women's basketball team the 2018-19 season
(Oct. 29, 2018) With the Oakton Community College women's basketball team returning five players from last season, the arrow is pointing up for this year's edition of the Oakton Owls, according to Melissa Pearson, who enters her fifth season as head coach.
Two key returners will be sophomore guards Ava Gardner (Park Ridge, Maine South High School) and Angelina Apostolou (Niles, Maine East High School).
"Each returner brings something different to the table including that one year of college basketball experience," Pearson says. "This year's team has a contagious positive attitude and a desire to learn from each other on and off the court that will translate to wins."
Gardner, who stands 5-6, will again be a legitimate scoring threat. Last year she led the Owls averaging 14.5 points per contest en route to earning National Junior College Athletic Association (NJCAA) Region IV Division II District D All-Region Team and First Team All-Illinois Skyway Collegiate Conference recognition.
"Last season Ava was an all-conference and all-region player, and she has improved her game in all facets," Pearson says. "Opponents will struggle trying to keep up with her repertoire."
Apostolou will serve as the captain for the 2018-2019 season. Last year she averaged 7.0 points, 3.5 assists and 2.9 rebounds per game. She'll play a vital role this season as the Owls' starting point guard.
"Ange has stepped up her game in the offseason and will be more of a scoring and shooting threat," Pearson says of Apostolou. "That will only make us more dangerous on offense."
Apostolou is chomping at the bit on what she and the team can accomplish this season.
"I may be short at 5-3, but I'm going to be pushing the ball up the court more," Apostolou says. "I plan on being more vocal as well and helping the team come together. If the team has chemistry, we can perform to our ultimate best. I expect us to have a really good season because we've dedicated to pushing ourselves to getting better every day."
Returning players also include guards Anasthasia Louis Charles (Morton Grove, Maine East High School), Ashley Yousef (Niles, Maine East High School) and forward Medina Skenderi (Morton Grove, Niles West High School).
A key newcomer is transfer Liz Stangel (Des Plaines, Willows Academy) from Hope College. As one of Oakton's tallest players at 5-10, the two-sport athlete will work from the post position. She played goalkeeper for the Oakton women's soccer team in the fall, allowing just four goals in five games.
"Liz has the highest intensity and work ethic I have ever had in a player here at Oakton," Pearson says. "She will be an aggressive force for us this season."
The Owls open the season at 5 p.m. Thursday, Nov. 1, on the road against College of DuPage. Oakton will play its first home game at 5 p.m. Tuesday, Nov. 6, when it hosts Harry S Truman College.