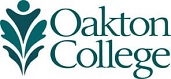 Guatemalan native named Oakton male student-athlete of the month
(Oct. 16, 2018) Oakton Community College sophomore Pablo Custodio (Guatemala City, Guatemala/Futeca High School) has been selected the college's male student-athlete of the month for October. The student-athlete of the month is presented nine months during the year to one male and one female student-athlete displaying excellence in the areas of academics, athletics and campus involvement or service.
"To be recognized with this award is awesome," says Custodio, who lives with a host family in Mount Prospect. "I wear the Oakton shirt with pride, and I try my best to represent the college and my home country as well."
Custodio, who plays baseball and soccer for the Oakton Owls, sports a 3.2 GPA. He is involved in the Association to Nurture and Develop the Advancement of Latinos in Education (¡ANDALE!) at Oakton, which supports the personal, emotional, social, academic and career development of Latino/a/x students. He takes his responsibilities of being a role model for others seriously, especially for other Latinx students.
"I try to serve as a role model to demonstrate that hard work does pay off in the end," Custodio says.
Custodio came to Oakton in spring 2017 and was recruited to play baseball by head coach Bill Fratto. During the 2018 season he served as a vital contributor for Oakton's first-ever national championship team (44-17), amassing a .353 batting average, belting 11 home runs and driving in 42 runs. This fall, he is playing his first season as goalkeeper for the Oakton men's soccer team. He plans on attending Cumberland University in the spring, where he intends to study international business on a full baseball scholarship.
"Many of my fellow Latino players look up to me," he says. "I try to guide them on and off the field to be the best they can be and learn from my experiences. Also, I always try to be humble and listen to my coaches and express how important it is to always respect others."
Fratto, who presented Custodio and the rest of the Oakton Owls with championship rings at a presentation ceremony Saturday, Sept. 29, said he is deserving of the honor: "Pablo is an outstanding kid, and his work ethic is off the charts. He also has tremendous character and is living proof that determination will pay dividends."
And Custodio says playing a new sport this fall has been a great experience. "There is a strong bond between all the players, and we're like family. No matter what sport I play for Oakton, I leave everything on the field."
Owls head coach Steve Brody says that Custodio helps set the tone for the men's soccer team: "Since joining the team, Pablo has worked extremely hard to improve himself and sets out to be a leader on and off the field."
Succeeding on and off the field is serious business for Custodio. This fall, he practices soccer and baseball from 12:30 to 5:30 p.m. before getting to work.
"What works best for me is to do my school work and studying done right when I get home," he says. "It's also important that I plan ahead so I don't get too far behind. Time management is key. All my family is back in Guatemala and even though I find it difficult not having them here, I work hard to accomplish my goals to make them proud of me."