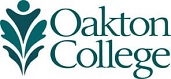 Oakton offers guaranteed admission to College of Engineering at the University of Illinois at Urbana-Champaign; learn how at Nov. 7 info session
(Oct. 24, 2018) Learn how to save money and get guaranteed admission to the University of Illinois at Urbana-Champaign's College of Engineering through the Engineering Pathways Program at Oakton Community College by attending a free information session at 6 p.m. Wednesday, Nov. 7, at the college's Des Plaines campus, 1600 E. Golf Road, in Room 200 of the Lee Center.
Qualifying students who complete the program requirements at Oakton are guaranteed admission to the University of Illinois at Urbana-Champaign (UIUC) to complete a four-year engineering degree.
Learn more about the program and how to begin a career in engineering by asking questions and meeting current Oakton engineering students and faculty.
"Oakton is committed to delivering a quality education for the diverse community we serve, allowing students to pursue their educational and career goals," says Joseph Kotowski, Oakton chair of engineering. "Engineering Pathways is an affordable means to an end that provides quality instruction, affordability and even guaranteed scholarships at U of I for Pathway students with a GPA of 3.8 or above and at least 32 hours of transfer credit."
Starting at Oakton can save students more than $30,000 in tuition over two years while providing them access to advisors from both Oakton and University of Illinois, giving them more personalized attention.
Additional information sessions are scheduled Tuesday, Feb. 12, 2019, at the Skokie campus, 7701 N. Lincoln Ave., and Tuesday, March 5, 2019, at Oakton's Des Plaines campus.
Registration is required and may be completed at www.oakton.edu/pathways.
Contact Oakton's Office of Student Recruitment and Outreach at 847.635.1835 for more information.