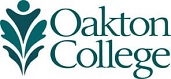 Oakton Owls golfer qualifies for national championship
(Oct. 9, 2018) For the fourth time in five years, an Oakton Community College golfer has qualified for the National Junior College Athletic Association (NJCAA) Division II Men's Golf Championship. This season, freshman Nzelu Maitha (Schaumburg, Schaumburg High School) will represent the Oakton Owls in the national championship scheduled May 21-24, 2019, at the Swan Lake Golf Resort in Plymouth, Indiana.
Maitha earned his ticket to the Hoosier State by finishing as one of the top six individual golfers at the NJCAA Region IV Tournament at Senica's Oak Ridge Golf Club in LaSalle Oct. 4-6. The freshman posted a 76 average to finish fifth overall.
"I came through with a top performance when it counted," Maitha, who goes by the nickname NZ, says. "I knew I had the ability and just made every shot count. It was a surreal moment to qualify for nationals with my family there."
Owls head coach Louis Walker, now in his 11th year at Oakton, was proud of Maitha and his entire team. Oakton golfer Jack Haberkorn (Chicago, Loyola Academy) finished 14th overall, qualifying him as an alternate at nationals. By finishing in the top 15 at the Region IV Tournament, both Maitha and Haberkorn garnered All-Region honors.
"This just continues the tradition with Oakton golf," Walker says. "It's all extremely positive and puts the school in a positive light with another young man making it to the national stage. This success is a testament to the players who worked hard all season."
Maitha also cemented his place in Oakton history becoming the fourth player in the past 11 years to complete the "trifecta" of being named to the Illinois Skyway Collegiate Conference All-Conference Team, NJCAA Region IV Tournament All-Region Team and qualifying for nationals in the same season.
"Earning these milestones is a testament to all the hard work I've put in over the last 10 years," Maitha says. "My goal is to always keep improving and to be the best I can on the course."