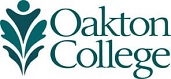 Nationally qualifying golfer named Oakton male student-athlete of the month
(Nov. 15, 2018) Oakton Community College freshman Nzelu Maitha (Schaumburg, Schaumburg High School) has been selected the college's male student-athlete of the month for November. The student-athlete of the month is presented nine months during the year to one male and one female student-athlete displaying excellence in the areas of academics, athletics and campus involvement or service.
"This is a definite honor, and I wasn't expecting this award," Maitha, who goes by the nickname NZ, says. "I'm very humbled because this just shows that hard work pays off. Even if you think you're under the radar, someone is always watching how you represent yourself."
Maitha recently punched his ticket to the National Junior College Athletic Association (NJCAA) Division II Men's Golf Championship by finishing as one of the top six individual golfers at the NJCAA Region IV Tournament at Senica's Oak Ridge Golf Club in LaSalle. The freshman posted a 76 average to finish fifth overall. He will represent the Oakton Owls in the national championship scheduled May 21-24, 2019, at the Swan Lake Golf Resort in Plymouth, Indiana.
An avid golfer, Maitha was introduced to the sport at age 3 by his grandfather. By the time he was 10, he was already competing in local tournaments.
"Every hole is a challenge and unique," Maitha says about what drives him to the sport. "I can't fall back on my teammates. Golf is a complex game and I have to rely on myself and be accountable. I have to always position myself to be successful, and that's a lot like life. I love the sport, but there's always room for improvement."
Maitha cemented his place in Oakton history becoming the fourth player in the past 11 years to complete the "trifecta" of being named to the Illinois Skyway Collegiate Conference All-Conference Team, NJCAA Region IV Tournament All-Region Team and qualifying for nationals in the same season.
Owls head coach Louis Walker is proud of his golfer for winning the college award: "NZ is a great student-athlete who is very personable and has great character. He's always smiling and carries himself well as he is always respectful of others. His golf skills speak for themselves. To be a freshman qualifying for nationals speaks volume."
And to be successful on the course and in the classroom, Maitha stays organized with time management.
"I get a lot done by breaking down my activities and how much time I need to spend on different things," he says. "I make sure I block out times for homework, my job, practice and working out. Writing everything down is key for me to get all my work done on time. Plus, I spend a great deal of time at the library because it's a nice quiet place that allows me to focus on the task at hand."
While Maitha is working on getting through his freshman year completing his general education requirements, he still considers himself a role model.
"I lead by example and am modest," he says. "Oakton has made a huge impact on my life by helping me get a good handle on things. I've matured over the last few months since I've started here and willing to help others with whatever they need. Right now, I'm living the dream by playing golf and getting an education."