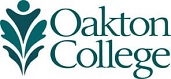 Scoring machine named Oakton male student-athlete of the month
(Dec. 13, 2018) Oakton Community College sophomore men's basketball guard Jordan Irving (Morton Grove, Maine East High School) has been selected the college's male student-athlete of the month for December. The student-athlete of the month is presented nine months during the year to one male and one female student-athlete displaying excellence in the areas of academics, athletics and campus involvement or service.
"This is quite the honor, and I'm delighted to be honored for my dedication on and off the court," Irving says. "If you work hard and live up to your potential, good things will happen."
The explosive hoopster leads the Owls in scoring (22.7 points per game) and is currently ranked 15th in the nation. He can also dial it up from downtown, ranking 13th nationally in three-pointers made. For the 2018-2019 season, Irving also is fronting Oakton in steals (1.9 per game) and is averaging 5.9 rebounds and 2.4 assists per contest.
Owls head coach Mick Reuter is proud of his star player for winning the college award: "Jordan has experienced considerable growth both in the classroom and on the court. His maturation on the court pales in comparison to his development in the classroom. His growth is directly related to his work ethic and a conscious decision to be the best person he can be."
Irving has already been named the National Junior College Athletic Association (NJCAA) Region IV Division II District 4 Men's Basketball Player of the Week for Nov. 25-Dec. 1. During that span, he tallied a season-high 40 points in Oakton's 91-83 victory over Kishwaukee College.
"My success on the court this season is due to the fact that I'm the focal point for opposing defenses," Irving says. "Instead of always trying to score, I can be a decoy and get the others open shots. When my teammates score, I score."
Irving also views himself as a leader by example.
"I come out every game and play hard," he says. "That has a domino effect as that inspires the next person to play hard. The next thing you know it's contagious, and the whole team is following suit."
In the classroom, Irving also works hard. He is studying sports marketing and earned a 3.6 GPA in his most recent semester.
"Coming to Oakton has taught me a lot about how life will be like when I graduate," he says. "Coach also stresses us to be accountable, and that has helped me become the man I am today."