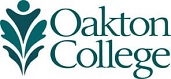 Two-sport player named Oakton female student-athlete of the month
(Dec. 19, 2018) Oakton Community College sophomore Liz Stangel (Des Plaines, Willows Academy) has been selected the college's female student-athlete of the month for December. The student-athlete of the month is presented nine months during the year to one male and one female student-athlete displaying excellence in the areas of academics, athletics and campus involvement or service.
"Being recognized by the college is a great feeling," Stangel says. "Sports is an outlet for me to channel my energy but I also love studying. I always work hard and give it my all athletically and academically."
Stangel, a co-captain for the women's basketball team, is one of Oakton's tallest players at 5-10. She excels at rebounding, averaging 14.4 rebounds per contest, which ranks seventh nationally. In a win over Olive-Harvey College Dec. 4, she pulled down a season-high 27 boards. On the season, she is also averaging 14.1 points and 1.5 assists per game.
Women's head basketball coach Melissa Pearson says, "Liz has an outstanding work ethic on the court and in the classroom. Also, she is so motivating with her words and actions. Liz is supportive of her teammates and gives 100 percent at all time. She is enthusiastic about playing sports and for her future in nursing."
Stangel's career goal is to be a nurse and at Oakton she is working toward earning her associate degree by completing her general education requirements. During the fall 2018 semester, she earned a 4.0 GPA after transferring from Hope College, where she had a 3.32 GPA.
Stangel was a standout goalie for the Oakton Owls women's soccer team in the fall with a 0.98 goals against average and 56 saves. Her strong performance helped the team finish the season with a 9-3-2 record and an appearance in the National Junior College Athletic Association (NJCAA) Region IV quarterfinals. Individually, she earned NJCAA Region IV All-Region First Team and Illinois Skyway Collegiate Conference All-Conference First Team honors.
"Liz is an intense person," says women's head soccer coach Steve Brody. "She works hard to improve every day and is focused on winning. She is a perfect example of what a college student-athlete should be: hard working and dedicated on the field and in the classroom."
"Being a two-sport athlete helps to keep me on track academically," Stangel says, passing along some study tips. "When I'm in class, I take notes in pencil and then come home and rewrite them in pen because it helps to reinforce the information. I then color code the information, and that really works for me. Also, when I'm studying, I concentrate on my academics by putting all my technology away."
Stangel credits her family for fostering her love of playing team sports.
"I grew up with five sibling and we were so close," she says. "I love being part of close-knit groups. That's why I enjoy basketball and soccer so much, because you can't win by yourself. I truly enjoy the aspect of working for a common goal. Also, growing up with older brothers taught me how to be vocal, and that helps me athletically to be a leader."