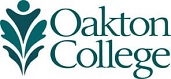 Oakton Associate Professor of Biology Pens Textbook on Chicago's Biodiversity
(Dec. 19, 2018) Oakton Community College Associate Professor of Biology Paul Gulezian's textbook, "A Field Guide to the Biodiversity of the Chicago Region," was recently published by Bluedoor Publishing and will be used this spring for students enrolled in Introduction to Environmental Science.
"My hope is that this will make learning about the environment more intimate for students since the book is focused on this area," Gulezian says. "Also my intent is to share my knowledge and love of the species and natural history of the area to help others appreciate and value nature. To me, that's what teaching is all about."
The 150-page textbook is designed as an introduction to the biodiversity, natural history, habitats and ecosystems of the Chicago area. The scope of coverage includes the Chicago metropolitan area along with Cook, Lake, DuPage, Will, McHenry, Kane and Kendall counties. In addition to species descriptions there are also introductory chapters on environmental philosophy, conservation and restoration, and the geology, habitats and history of indigenous people in the Chicago region.
"My primary goal was to write a concise, fun field guide with species descriptions and photos of organisms that can be readily observed in the region," Gulezian explains. "The book is meant to be taken out into the field for people to discover the beautiful and fascinating species that populate the region."
Gulezian's book identifies about 400 species that can be readily found including herbaceous plants, woody plants, spore plants and lichens, fungi, fishes, amphibians, reptiles, birds, mammals, insects and non-insect invertebrates. Each entry has a photo taken by Gulezian, many of which were photographed at Oakton's Des Plaines campus, along with interesting "factoids."
"To me the remarks section within each species entry is the coolest section in the book," says Gulezian. "I tried to include interesting ecological facts that bring out the personality of each species and often speak to important relationships with other species in the region, including humans."
The Oak Park native and River Grove resident credits his sabbatical this past fall semester for allowing him to complete a life-long project.
"I've been thinking about and planning to write a book like this for years, and I've been taking photos over the last decade," he says. "Without the sabbatical I never would have had enough uninterrupted time to pull everything together. It took me 10 weeks to write, working from 9 a.m. to after midnight each day. In the end, it was very gratifying to put all this knowledge together in a usable format that I hope will help foster a newfound appreciation and reverence for the beauty and diversity of life on this amazing planet."