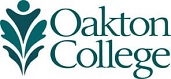 Top 10 of 2018: Oakton baseball wins college world series (1)
The Oakton Owls (44-17) had a lot to hoot about, completing a record-breaking season by winning their first-ever Division III World Series. The team overcame four game-tying comebacks by four-time defending national champion Tyler Junior College (Tyler, Texas) before prevailing 14-11 in the 12 inning final game. The championship reinforced the notion of setting high expectations, staying focused on a goal, and working together to achieve success.
Infielder Chris Broccolino was named NJCAA All-Academic First Team with a 4.0 GPA, and seven players earned Illinois Skyway Collegiate Conference freshman all-academic accolades with a 3.0 GPA or better. Six team members earned academic medallions with at least a 3.0 GPA and 48 credit hours.
"Oakton is special for me because I went to school here, and winning the national championship puts the school in rare air," says head coach Bill Fratto ('81), who received the 2018 ABCA/Diamond National Coach of the Year award in July.
Following the Owl's win, the team was recognized on campus; with proclamations from the cities of Des Plaines and Park Ridge; and through a victory tour that included stops at the Arlington Park winner's circle, Schaumburg Boomers, Chicago Dogs in Rosemont, Chicago Cubs, Chicago White Sox, and the Illinois Statehouse where they were presented to the state Senate and awarded certificates of merit.
Thirteen players from that squad have committed to continue their playing careers at National Collegiate Athletic Association (NCAA) Division I, II or III and National Association of Intercollegiate Athletics (NAIA) institutions.