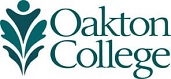 Top 10 of 2018: Growth of Dual Credit (5)
More high school students are getting ahead with college dual credit classes. In 2018, enrollment reached an all-time high with more than 2,000 students registered in this innovative program.
Oakton collaborates with partner high schools across the district to offer college level classes to eligible high school students. These courses allow students to obtain high school and college credit simultaneously. Dual credit courses are taught in the high school classrooms, during the high school day by Oakton approved high school instructors.
Partner high schools include: Evanston Township High School, Glenbrook North High School, Loyola Academy, Maine East High School, Maine South High School, Maine West High School, New Trier High School, Niles North High School and Niles West High School.
Dually-enrolled students are more likely to:
• Continue their postsecondary education
• Earn higher grades
• Complete a college degree
• Lower the long-term cost of a college degree
"Student participation in dual credit has steadily been increasing across the district through the years. Between academic years 2016-2017 and 2017-2018 there was a 31 percent increase in yearly enrollments. We continue to work with our partner high schools to offer more dual credit opportunities," said Coordinator of College Transitions Cindy Nijmeh.