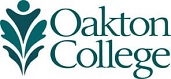 Top 10 of 2018: Community Service (6)
"Once you become involved in any service experience, you're hooked," said Service Learning Coordinator Karen Roth.
That may explain why more than 500 Oakton Community College students and employees actively engaged in community service projects throughout 2018.
Roth and Sociology Lecturer Cheryl Thayer led a group of six students who paid their own way on a service learning trip to help a Puerto Rican school ravaged by Hurricane Maria prepare for the coming school year.
Members of Oakton's Students for Global Health and Sustainability (SGHS) provided assistance to Cleveland-based Laura's Home Women's Crisis Center, a nonprofit organization based in Ohio that provides meals, housing and support for women and children in need.
Oakton's "Be a Light" entry in the Chicago Lighthouse's public art display celebrating access and inclusion for people with disabilities was auctioned for $2,500 in August, with proceeds going to aid the blind, visually impaired and disabled. The project was designed by Oakton art and design students and sponsored by Alisa and Howard Singer.
More than 100 Oakton Community College students and employees volunteered to roll up their sleeves and put in a hard day's work for service agencies during the college's Annual Day of Service Friday, Sept. 28. Participants assisted nonprofit groups including the Salvation Army in Norridge, Emily Oaks Nature Center in Skokie, Heartland Animal Shelter in Northbrook, Family Focus in Evanston and WINGS in Elk Grove Village. Oakton's Day of Service also provided aid for the homeless, gardening and restoring ecological areas. As part of these efforts, volunteers assisted in harvesting Oakton's community garden, which supplies organic food to local food pantries.
In December, Empty Bowls at Oakton Community College raised more than $28,000 for local food pantries by selling more than 1,700 ceramic pieces and completing silent auctions for larger, fine-art pieces. Over the past 15 years, Empty Bowls at Oakton has raised more than $270,000 to fight hunger.