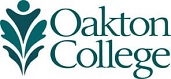 Top 10 of 2018: Awards and Recognition (7)
Oakton was named to the 2018 list of Top 50 Best Value Community Colleges by ValueColleges.com and was ranked the best community college in Illinois for adult learners for the third-straight year on Washington Monthly's list of the best two-year colleges for adult learners.
Oakton's Budget and Accounting Office earned two prestigious awards from the Chicago-based Government Finance Officers Association of the United States and Canada (GFOA) for its comprehensive annual financial report (CAFR) and popular annual financial report (PAFR), marking the 26th straight year the college has been recognized for its CAFR and 17th straight year for its PAFR.
For the second year in a row, an Oakton employee was named to the prestigious American Association of Women in Community Colleges 40-Under-40 list of young woman leaders. This year, two employees were honored: Maya Evans and Kaisa Wereszcynska.
Former Oakton Alumna of the Year, Susan Trieschmann, a resident of Wilmette and founder and executive director of Evanston-based Curt's Café, was the recipient of the 2018 Illinois Community College Trustees Association (ICCTA) Distinguished Alumnus Award.
Two Oakton Community College standout student athletes and a friend of Oakton sports were inducted into the Illinois Skyway Collegiate Conference (ISCC) Athletic Hall of Fame: Alexios Fronimos (men's soccer), Geralyn Bertucci Konsewicz (volleyball, women's basketball and softball) and Max Reising, assistant Oakton baseball coach.
Leslie Van Wolvelear was a "Nexty" winner earning the WileyPLUS Next Gen Partnership Award for playing an instrumental role in the development of WileyPLUS Next Gen.