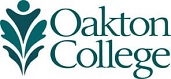 Top 10 of 2018: Academic Programs (8)
Students have more to choose from at Oakton with new academic programs launched in 2018. The courses were created in response to market trends and in alignment with the mission of the college.
Oakton's medical assistant program enrolled its first students in spring 2018. This limited enrollment program, completed in three semesters, prepares students for a career performing administrative and clinical duties under the direction of a physician. Clinical duties may include taking and recording vital signs and medical histories, preparing patients for examination, drawing blood, and administering medications as directed by a physician. Preparation for administrative functions includes maintaining medical records, billing, and in-surance coding.
Through a partnership between the EKG technician certification prep and basic nursing assistant training (BNAT) programs at Oakton, students can now navigate a streamlined schedule from one program to the next to prepare to earn two certifications.
Oakton also offered an eight-week summer perioperative nursing course in partnership with NorthShore University HealthSystem to prepare students to provide care to patients throughout the surgical experience.
Responding to the growing need in the manufacturing industry, Oakton was one of just 11 colleges in the United States to have partnered with Industry Consortium for Advanced Technical Training (ICATT), an innovative apprenticeship program in the Midwest for high-tech manufacturers. This collaboration with the ICATT allowed Oakton to begin offering industrial maintenance apprenticeship programs for students this past fall.
While Oakton's paralegal studies program is not new, having launched in 2011, it has grown from seven students to more than 100 this year and was recently awarded an important accreditation milestone. It was approved by the American Bar Association (ABA) for a period of seven years.