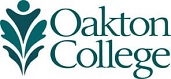 Top 10 of 2018: Foundation Support (9)
During the 2017-18 academic year, the Oakton Community College Educational Foundation made available more than $1 million in scholarships and grants assisting Oakton students and programs. Scholarships have been established through the generosity of individuals, businesses and associations.
"Thanks to the generosity of our donors, we can reward student achievement, encourage student leadership and accomplishment and provide financial assistance to individuals who might not be able to attend Oakton without it," said Oakton Chief Advancement Officer Katherine Sawyer.
Companies such as Rivers Casino stepped up to the plate by donating $100,000 to the foundation, providing 50 scholarships to Des Plaines residents to attend the college for the 2018-19 academic year. Each scholarship is valued at $2,000.
The foundation also received a generous donation of $42,500 from Niles Township to support college scholarships. This gift, along with the $45,994 received by the organization in fall 2017, allowed Oakton to offer 25 scholarships to graduates of Niles North or Niles West High Schools, or Evanston Township High School graduates who reside in Skokie. Each scholarship is valued at $3,538 and will be offered for the 2018-2019 academic year.
Gifts from college employees supported the academic journey of approximately 400 Oakton students, with more than $728,000 in scholarships awarded during the academic year.