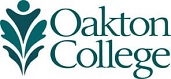 Oakton hosts Jewish literature series starting Jan. 30
(Jan. 17, 2019) Enjoy readings, lectures and discussions about Jewish literature by enrolling in Oakton Community College's free five-part series starting Wednesday, Jan. 30, at the college's Skokie campus, 7701 N. Lincoln Ave., in Room A145/152.
Oakton Reads: Jewish Literature (CRN 40119) kicks off with a look a Nathan Englander's "Dinner at the Center of the Earth." This political thriller unfolds in the highly charged territory of the Israeli-Palestinian conflict and revolves around a complex relationship between a secret prisoner and his guard.
The monthly series, presented by the Oakton library, runs 7-8:30 p.m., Wednesdays at the Skokie campus. Dates and topics for the remainder of the series are:
Feb. 27, "Mrs. Houdini" by Victoria Kelly;
March 27, "Dawn" by Elie Wiesel;
April 17, "Tell Me How This Ends Well" by David S. Levinson; and
May 15, "The Librarian of Auschwitz" by Antonio Iturbe.
"This is a great opportunity for intellectual simulation and for people to become more familiar with Jewish culture," Debbie Steinberg, Oakton part-time reference librarian, says. "The series also will help participants to understand more about humanity and the world around them."
Oakton Reads: Jewish Literature will be facilitated by Oakton English lecturer Elana Barron and Davis Schneiderman and Josh Corey, both professors at Lake Forest College.
For more information, including how to register, visit https://researchguides.oakton.edu/letstalkaboutit or contact Steinberg at 847.635.1474 or dsteinberg@oakton.edu.