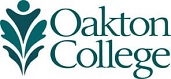 Become a certified EKG technician in just eight weeks at Oakton
(Jan. 8, 2019) Become a certified EKG technician by enrolling in Oakton Community College's accelerated eight-week program. Classes begin in early February.
EKG technicians, sometimes called cardiovascular technicians, use electrocardiogram instruments to monitor the heart function of patients. They work in a variety of health care settings, such as hospitals, medical laboratories, outpatient centers and physician's offices.
Two convenient course options are available at the college's Skokie campus, 7701 N. Lincoln Ave. One session meets 9 a.m. to 3 p.m. Saturdays, Feb. 2 through April 6; another session meets 5:30-9:15 p.m. Tuesdays and Thursdays Feb. 5 through April 4.
Oakton Senior Manager for Business and Community Programs Jesse Ivory says, "Learning how to administer and interpret EKGs is a critical skill for almost any position within the health care field. This program is great for those getting started in health care or for those already working in the field but are looking to better develop their EKG administering and interpreting skills."
Oakton's EKG program offers:
Hands-on-training;
National Healthcareer Association® (NHA) aligned curriculum;
Certification exam included with cost ($115 value);
On-site certification testing;
Job search training and one-on-one coaching; and
Advising and student support.
Students who successfully complete the Oakton certified EKG technician (CET) program will have the credentials nearly all health care employers require to perform the critical tasks of administering EKGs, along with Holter monitoring and stress testing. With this certification, entry-level wages of $15 per hour or more are common, and the profession is currently experiencing a 14 percent job growth, according to the Bureau of Labor Statistics. Within the last three years, more than 80 Oakton students have completed the program with a CET pass rate of 95 percent.
Optional CPR certification is available one week after this course for a small additional fee.
For more information or to enroll, call 847.635.1414.