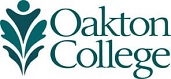 Oakton reapproved as entitled institution for Gateways to Opportunity credentials
(Jan. 15, 2019) Oakton Community College has been reapproved as an entitled institution for the Gateway to Opportunities Family Child Care credential through 2023, joining a select group of Illinois institutions to be entitled for the credentials. Gateways to Opportunity credentials are awarded and recognized by the Illinois Department of Human Services (IDHS) Bureau of Child Care and Development.
"Oakton is glad to add this credential to our list of Gateway to Opportunity entitlements, which also includes those in early childhood education, infant-toddler and director credentials," says Chair and Professor of Early Childhood Education Paula Luszcz. "These credentials help to increase the quality of family child care providers in our community through the students we prepare for careers in this field."
Oakton students have the opportunity to qualify for state-recognized credentials as they take courses or complete a degree through the Early Childhood Education Department, as all Gateway to Opportunity credentials have competencies that reflect multiple professional standards, including National Association for the education of Young Children (NAEYC) and the Illinois Professional Teaching Standards.
"The faculty at Oakton Community College has worked diligently to align their courses with the Gateways to Opportunity competencies," according to a statement from the Bloomington-based Gateways to Opportunity, Illinois Professional Development System. "In a time when family child care is defining itself as a field that promotes professional development, Oakton has become entitled to help further this goal by graduating students ready to provide quality family child care to young children in Illinois."
Gateways to Opportunity is administered by the Illinois Network of Child Care Resource & Referral Agencies and funded by the Illinois Department of Human Services Bureau of Child Care and Development, the McCormick Foundation and Grand Victoria Foundation. The Illinois Professional Development System is designed to provide guidance, support and recognition to practitioners who serve children and families in Illinois.