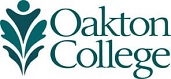 Train for a truck driving career in as little as eight weeks at Oakton
(Jan. 4, 2019) The trucking industry has a lack of drivers, and thousands of jobs are available in Cook County. Oakton Community College is offering training to assist with this shortage. Attend a free information session 9 a.m. Wednesday, Jan. 16, at Oakton Community College's Skokie campus, 7701 N. Lincoln Ave., in Room A145-A152, to learn more about opportunities in this in-demand field.
The event showcases the trucking business, Oakton's eight-week Commercial Driver's License (CDL) training program, employers who are looking to hire qualified CDL graduates and available funding (eligibility required) through the National Able Network/Workforce Innovation and Opportunity Act to pay for instruction.
Oakton's truck driver training program includes classroom instruction, lab and individual driving lessons in partnership with Viking Driving School. The two-month program covers equipment fundamentals, air brakes, pre-trip inspection, log books and more. Job placement assistance is available.
"Working with the staff at Oakton, National Able and Viking was a simple and painless process," says recent truck driver training graduate David Montalvo, who had an interview with two organizations within days of earning his license. "There is money to be made."
Event attendees will have the opportunity to learn how to begin a trucking career with an average salary of $48,000 (Cook County, Illinois WorkNet statistics).
"Recent job outlook data suggests a high demand for truck drivers in this area," Jesse Ivory, Oakton senior manager for business and community programs, says. "We are excited to offer an accelerated training opportunity to educate individuals and prepare them to receive an industry credential leading to a rewarding career."
Prospective drivers are required to meet the following prerequisites:
Be at least 21 years of age;
Pass Illinois Department of Transportation physical exam and drug test; and
Have a relatively clean driving record.
Those currently unemployed or receiving Supplemental Nutrition Assistance Program (SNAP) benefits may qualify for free grant money that covers the cost of the eight-week training course. For eligible recipients, this grant money will cover the cost for Oakton's eight-week, 160-hour truck driver training in full.
Registration for this event is required by calling 847.635.1414 or emailing ekontoge@oakton.edu. Those interested will receive instructions on how to complete pre-information session paperwork, including evidence of full eligibility. For more information about the training program, visit www.oakton.edu/cdl.