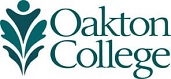 Oakton Ranks Again as Tops in State for Adult Learners by Washington Monthly
(Jan. 3, 2019) Looking to make a career move? Enroll at Oakton Community College. For the third-straight year, Washington Monthly ranks Oakton as the best community college in Illinois for adult learners.
According to Washington Monthly, nearly half of all students attending American colleges and universities are adults 25 or older. The report says 39 percent of Oakton students are at least 25 years of age.
"As the community's college, Oakton provides access to quality education throughout a lifetime," says President Joianne L. Smith, Ph.D. "Adult students benefit from Oakton's flexible programs delivered online and during convenient times and locations, allowing them to work toward a credential while they build a career at the same time. The valuable education they receive for a relatively small investment also allows them to dramatically increase their earning potential and avoid crushing student loan debt."
The following eight metrics from the College Scorecard, Integrated Postsecondary Education Data System (IPEDS) and College Board were used to rank 1,088 community colleges according to the most recent data (2016-17):
Ease of transfer/enrollment;
Flexibility of programs;
Services available for adult students;
The percent of adult students (age 25+) at the college;
Graduation rate of part-time students;
Mean earnings of adult students 10 years after entering the college;
Loan repayment rates of adult students five years after entering repayment; and
Tuition and fees for in-district students.
With an enrollment of approximately 8,500 credit students, Oakton provides a wealth of educational options in the heart of Chicago's northern suburbs. The college offers more than 2,500 courses each term, and students may earn an associate degree or certificate from 80 areas of study, ranging from health careers, science and technology to business and liberal arts.
Oakton collaborates with Maine, Niles, Northfield (the Glenbrooks) and Evanston Township high schools to form the Alliance for Lifelong Learning, and classes are taught at locations throughout the district. Continuing education programs offer adult students a way to stay current or reinvigorate their careers with a vast selection of special interest topics and hands-on experiences that include business, career training and certification, computer courses and more taught on campus or online. Continuing education is also available for health care professionals, including social workers, certified counselors, marriage and family therapists, registered nurses, addiction counselors, nursing home administrators, speech and language pathologists, audiologists and dietitians. Oakton's Emeritus Program offers a variety of credit and noncredit classes geared to those 55 years of age and older.
Spring classes begin Tuesday, Jan. 22, and are offered weekdays, evenings and weekends at Oakton's convenient campuses in Des Plaines (1600 E. Golf Road) and Skokie (7701 N. Lincoln Ave.), as well as online. Spring credit and noncredit class listings can be found online at: www.oakton.edu/academics/class_schedule/index.php
Students with a current application on file may register online at my.oakton.edu. First-time prospective enrollees can apply at www.oakton.edu/apply. Contact the Student Recruitment and Outreach Office at 847.635.1835 to learn more. Scholarships and financial aid are available.
For more information about Oakton courses and programs or to discuss individual education and career goals, financial aid and scholarships, contact the Enrollment Center at 847.635.1700.