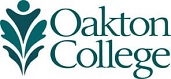 Oakton men's basketball duo receives All-Conference honors
(Feb. 26, 2019) As the Oakton Community College men's basketball team prepares for a home playoff contest 7 p.m. Thursday, Feb. 28, against Black Hawk College-Moline, two Owls received recognition from the Illinois Skyway Collegiate Conference. Sophomore guard Jordan Irving (Morton Grove, Maine East High School) was named First Team All-Skyway while sophomore forward Darius Jones (Glenview, Glenbrook South High School) was an honorable mention.
Irving led the Owls in scoring with 23.3 points per game, adding 5.7 rebounds, 2.8 assists and 1.5 steals per game.
"Jordan is one of our top players, and his selection to the first team reflects this," says head coach Mick Reuter. "His return to the lineup corresponded with our team's 5-2 record against the conference in the second rotation."
Meanwhile, Jones averaged 14.6 points and 9.5 rebounds per game for the Owls. His ball handling skills also included 2.4 blocks and 3.0 assists a game.
"Darius continued to fill up the stat sheet as a sophomore, averaging nearly a double-double for the season," Reuter says. "He is vital to our success because he affects so many aspects of the game."
The No. 4 seeded Owls (12-18) host No. 5 Black Hawk (10-17) in the quarterfinals of the National Junior College Athletic Association (NJCAA) Division II District 3 Tournament Thursday at the Des Plaines campus, 1600 E. Golf Road.
Entering the tilt, the momentum is pointing in different directions for the two teams. The Owls ended the season winning 5-of-6 games while the Braves won one game in their final six contests. Oakton is averaging 74.1 points per game and Black Hawk averages 71.5 points per contest.
Oakton will be looking to avenge an 81-77 road loss to the Braves Dec. 18.
"We'll be facing a tough, well-coached team in the first round of regionals," says Reuter. "Our team will need to be focused, disciplined and cohesive to advance to the next round."
If Oakton wins, the team will play No. 1 South Suburban College in the semifinals noon Sunday, March 3, at Waubonsee Community College.