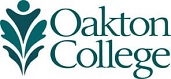 Oakton Joins Community Celebration of Polish Culture
(Feb. 8, 2019) Join Oakton Community College for the community-wide celebration of "Coming Together," which this year spotlights Polish culture. The program, in its 10th year, features discussions, presentations, performances and films that explore Polish American identity and culture.
"Oakton is pleased to continue our participation in this district-wide cultural event. We have been active in Coming Together in Skokie since the beginning," says Jane Malik, professor and co-chair of the Oakton Library. "It's been a wonderful experience celebrating the diverse cultures of our community, and we look forward to hosting events highlighting the Polish culture through discussions, film showings and a festival."
According to its website, "'Coming Together' seeks to build knowledge of and appreciation for the diversity represented in Skokie and Niles Township." The area is rich in diversity, representing many countries, languages and dialects, which offers a unique opportunity to build knowledge, awareness and appreciation for these cultures.
"Oakton embraces the diversity of the communities we serve and see it as one of our college's primary strengths," says Juletta Patrick, Oakton assistant vice president for student affairs and dean of access, equity and diversity. "Oakton's participation in 'Coming Together' helps students learn about other cultures while engaging in a productive dialogue, giving them a more global perspective."
"Coming Together" activities will take place at Oakton's campuses at 1600 E. Golf Road, Des Plaines, and 7701 N. Lincoln Ave., Skokie. Activities include the following:
"The Best Polish Restaurant in Buffalo"
11 a.m. Thursday, March 7, Room C140, Skokie
Join in the discussion of best-selling-author William Kowalski's historical, modern fiction chronicling a century of life in America for a humble Polish farm girl and three generations of her descendants in Buffalo, New York.
"The Polish Immigrant Experience"
4 p.m. Monday, March 11, Room 1605, Des Plaines
Hear the stories of Aleksandra Majkowska Smith, Jadwiga Cyparska and Dorota Zak—three Oakton faculty members who immigrated to the U.S.—who will talk about their varying experiences as new immigrants.
"Festival of Polish Culture"
noon – 4 p.m. Thursday, March 14, Room A145, Skokie
Join Oakton's student clubs and community members for a festival of Polish music, dance, food and fun.
"Ida"
6 p.m. Monday, March 25, Room 1608, Des Plaines
Directed by Pawel Pawlikowski and written by Pawlikowski and Rebecca Lenkiewicz, "Ida" won the 2015 Academy Award for best foreign language film and was the first Polish film to ever win an Oscar.
"Ida"
6 p.m. Thursday, March 28, Room A152, Skokie
Encore showing of the 2015 Academy Award winner for best foreign language film. Directed by Pawel Pawlikowski and written by Pawlikowski and Rebecca Lenkiewicz, "Ida" was the first Polish film to ever win an Oscar.
Events at the college are sponsored by the Oakton Community College Library. For a full list of Coming Together activities, visit comingtogether.in/events/2019/.